Definition and Importance of Concrete Driveways
Concrete driveways are generally the path that connects the home with the garage or the public road which connects with garage with large houses/estates is sometimes referred as driveways. Small paths or pavement in front of the garage having a cut in the sidewalk area is also called as driveways.
Planning And Study About The Correct Way To Install It
It requires good planning before constructing driveways. It is always considerate to spend time on knowing more about it to understand about what is best for your place. The general suggested width of the path should be at least eight to nine feet, whereas the thickness of the concrete driveways should be four inches thick for private cars or vehicles. If it is made for passengers or other heavy vehicles, then it should have a thickness of minimum five inches. In order to keep it free from any stagnant water, it should have a slight slope of one or two percentage inclined towards the road so as to allow proper drainage system.
Don't Forget To Go For A Quality Check Before Choosing Concrete
Before ordering concrete, you should always check its quality. Here is how you should do it.
It should have a strength of 4,000 psi in around 28 days, which is good for almost all the climates. You should check for its air content that should be in the range of five to seven percentages. The air content also helps in adding less amount of water that allows it to last for a long period. The designation of a slump is an important thing to check. The slump measurement by no means should be thicker than five inches. You can designate the coarse aggregate size which is normally between 3/4 and 1 inch. If you opt to pay a little higher fee, you can order the chart-reduced aggregate, actually prevents from any kind of pop-outs.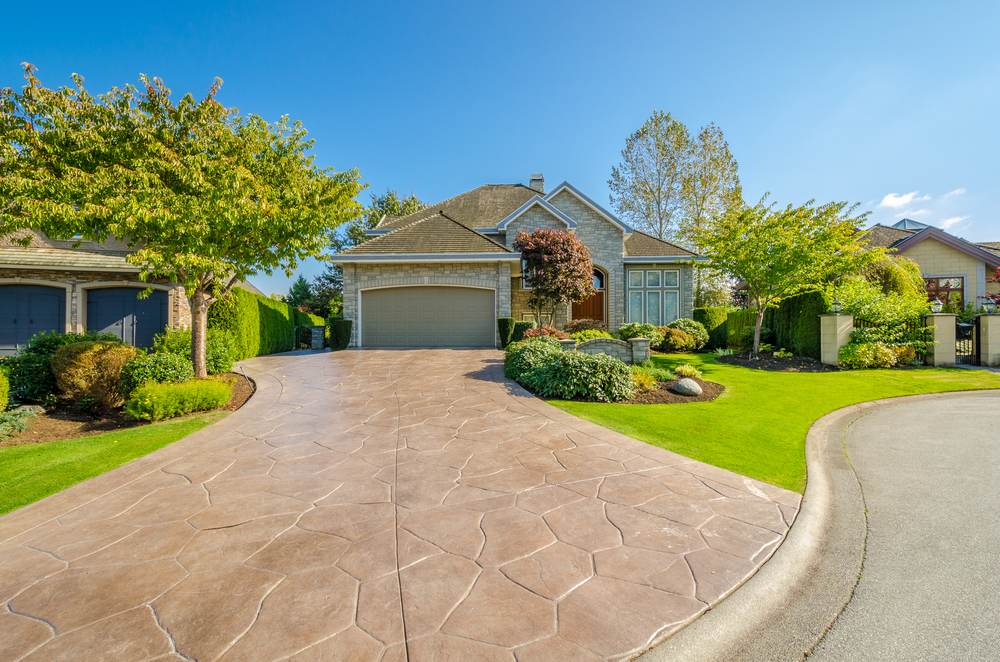 Points You Should Not Forget To Check Before Ordering Concrete
You should check whether the concrete brand is compliant with the standards mentioned by the local governing bodies. You should consider if it will look good with the ambiance and neighborhood. You should consider the climate of the place you are staying in. You should study the maintenance cost associated with it.
Know The Pros Of Having Driveways
Concrete driveways
can be personalized according to your choice of shape, texture, color, and pattern, which adds a new elegant look in your property. It is an affordable option to choose for. Concrete driveways are a durable and long-lasting option to go for. With proper maintenance and care, it can last up to 50 years. As it is very strong it can withstand the strength of heavy vehicles also.
How Can You Take Care Of These Driveways?
Cleaning the Concrete driveway occasionally and keeping it sealed is very essential to avoid cracks and make it last for a longer period. If there are any stains of oil or any other leaking fluid you need to clean them immediately, which will result in not retaining the stain on the surface. The use of de-icing chemicals is strictly prohibited as the use of rock salt or calcium chloride can damage the concrete. You also need to handle it with proper care and avoid the use of metal blades or any sharp objects to protect it from scratches.
Definitely, it can prove to be an addition to the looks of your home, but it is always recommended to choose an expert's advice before selecting a professional team to work on the Concrete driveways. This will help you to get a return on your investment.
Dearlives.com is a fantastic sharing, communicating and shopping platform for those who love handicraft! You could seek tutorials, make friends, sell works or do anything related to handicraft-making here. Highly welcome to join us!
Copyright © 2017, Plazathemes.Com. All Rights Reserved.